ROTA KIDS
ROTA KIDS
20 December 2022 (by Daryl Spencer (darylspencer))
Stocking Competition winners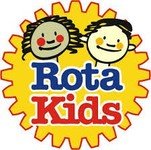 Our RotaKids ran a 'design a Christmas stocking' competition to raise money for Guide Dogs for the Blind.
Winners have been rewarded with sweets in assembly today.
They have also requested their own web page to share their fundraising efforts this year - link below.
At the moment it's just some placeholders and pictures of the winning stocking designs; now all they have to do is fill it with interesting content!
Share this: